Warning: HELLA SPOILERS about Zack Snyder's Justice League if you ain't seen it and don't want to know…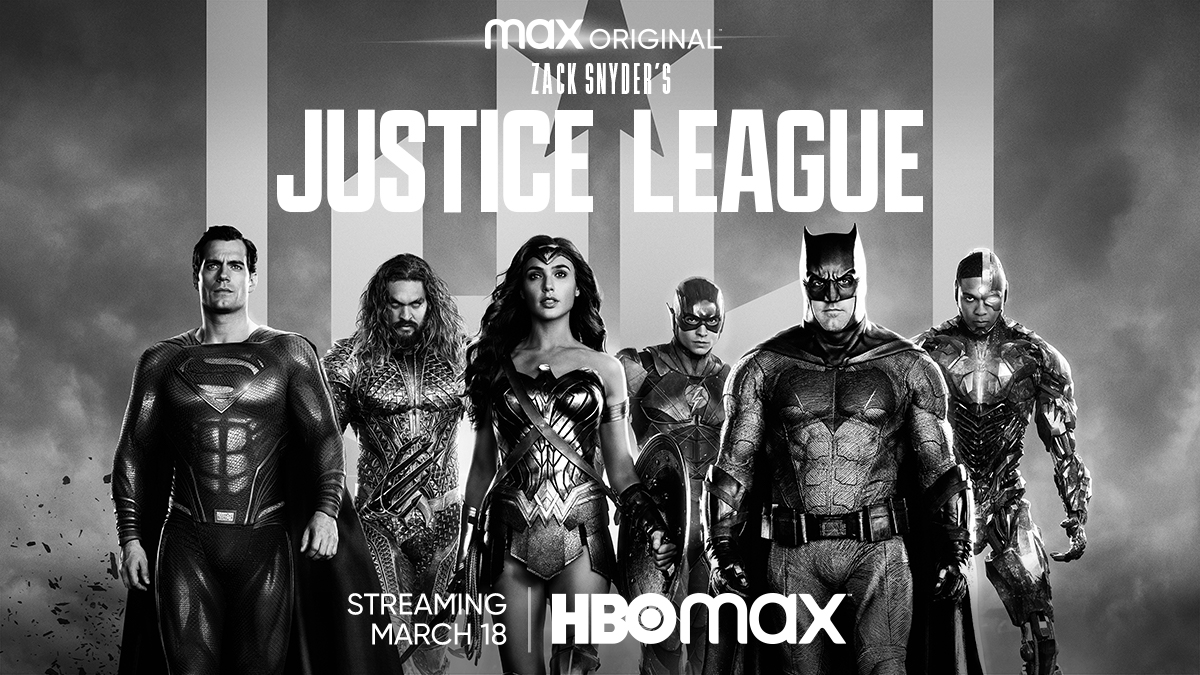 "Dad! I think he just ran fast enough to go back in time! That cube came back out of the water…"

"That may come in handy."

A conversation between my 13 year old daughter, Georgie, and myself while watching ZSJL
My 13 year old daughter, Georgie, was so excited to watch Zack Snyder's Justice League. I was a little bit jaded by what we got on the big screen and was less so, at first. But it has been a rough time lately and the giddiness of a 13 year old is the perfect medicine for that.
It was not lost on me that my obsession with superheroes started as my brother and I sat in our father's lap. He was sitting in his wheelchair. This was totally normal for us, it sounds sad, but this is a great memory.
We watched Batman, the 1966 film, and we laughed together. My brother and I still talk about this. He was three years old. You know when a memory sticks in the head of a three year old it was something traumatic or that made you feel ecstatic. This one was definitely the ecstatic type, even if it was immersed in the slow sinking sea of trauma that was all around us.
I thought about this memory. I also thought about my friend Jon and my only recently gained knowledge of his passing. Jon and I used to hike together when he was first diagnosed with leukemia and we'd talk about our kids and how to be a father. Jon would have loved to do this with his own daughter, the way my father had done it with me.
This thought alone made me excited that my daughter would want to spend 4 hours in front of a TV with me. I even went to Raley's and bought her milk duds, draft root beer, a donut AND gummy bears. Rachel was pissed!
"Oh no, Steppenwolf is gonna kill Cyborg… Maybe this is when it will come in handy, Dad?"
What actually happened here made us jump out out of our seats. I thought about my dad and his wheelchair.
"Or that could happen!" I said as we bounced up and down in front of the TV. We high fived and hugged.
We didn't move for the rest of the film. We stood at attention right in front of the TV, transfixed.
"I read a tweet earlier from Ray Fisher and I hope it was a quote from this movie."
"What did it say Dad?"
I was thinking about my friend. His strength as we walked around, trading scriptures and laughing at ourselves for being "those guys." Hiking and searching for answers in an old book that we tried to quote from memory. We both admitted we'd never find the answers, but we sure enjoyed the seeking together.
"I am not broken… and I am not alone."
Right then, Cyborg said the words. I saw tears in her eyes at how well crafted and heavy that scene felt. She is only 13, but she sure gets things in a way I don't even at 45 sometimes.
We sat with our mouths hanging open at what happened next. They lost, how could they have lost? Queue the Flash.
"Here it comes, Dad."
As the Flash talked himself into being able to rise to the occasion, I thought about Jon. I thought about my dad. I thought about Zack Snyder and the traumatic event that caused him to leave the project in the first place. I looked at the pure joy on my daughter's face as she fully understood the gravity of what was playing out and she was so enthralled.
Barry Allen was talking to his father. She looked at me with a quizzical look and asked… "Why is he saying that? What does he mean?"
I smiled knowing that she was confused that any dad wouldn't know that their kid was among the best of the best.
The rest of the movie played out and we sat in a bit of a euphoric state. I hadn't expected to feel that way. I had one last minute to pause and reflect. It was when the screen read:
"For Autumn."
I don't know Zack Snyder from Black Adam. I know grief. All I could think about was the key lesson that keeps popping up in my head this past week.
It is easy to say that life is not about how many times you fall down but how many times you get back up. What is harder is acknowledging that the bravest among us know that when they fell, a piece of them was left on the ground but they keep going anyway.
We waste a lot of time trying to find a fix for something that wasn't really broken in a meaningful way. Those cracks that we are left with from that fall are our only windows back to what we lost. And they are worth it.
To paraphrase Cyborg, "We are not broken and we are not alone."
This cycle is a beautiful, bittersweet, burning barrel of flames at times. Watching my Georgie enjoy this film. Thinking about my friend Jon, my dad and Zack Snyder's dadhood… I sure am grateful for my part in it.
Have a stupendous, tremendous, a bunch of other words ending in "us," just not horrendous day.